#SHOWCASEYOURCITY
Vancouver Apparel envisions to capture the soul of the City of Vancouver and build a large community of proud Vancouverites by uniting them with an experience of sporting our city. As a local brand, we are entwined with the city and everything it holds dear. We proudly represent Vancouver's unique lifestyle and the loving kindness of people.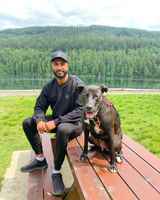 Send us your photos.
Join us @vancouverapparel_ as we celebrate our city.
Vancouver Apparel - Be a part of our community. Unite experience in a city with no limits. 
Shop Now